Campground Information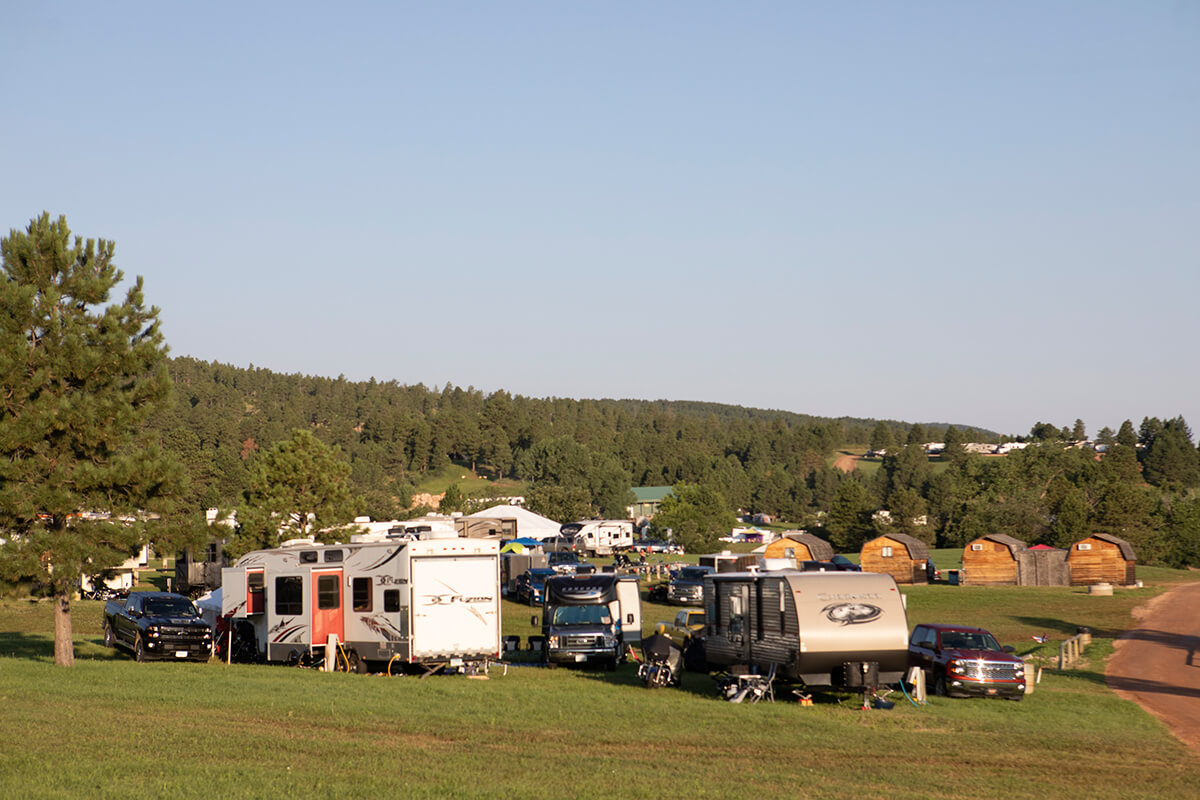 Hog Heaven Campground is conveniently located just one mile west of historic Main Street Sturgis, meaning it's close enough to walk to the heart of the Sturgis Motorcycle Rally, but far enough to escape the noise and congestion. With Sturgis tent camping and Sturgis RV camping, it's the perfect location for you to enjoy the Sturgis Motorcycle Rally.
Hog Heaven prides itself on providing the best service during the area's largest event – the Sturgis Motorcycle Rally. We offer the convenience of a small town, with staff dedicated to the highest levels of customer service so you can have a worry-free vacation.
Amenities
24-Hour Security Staff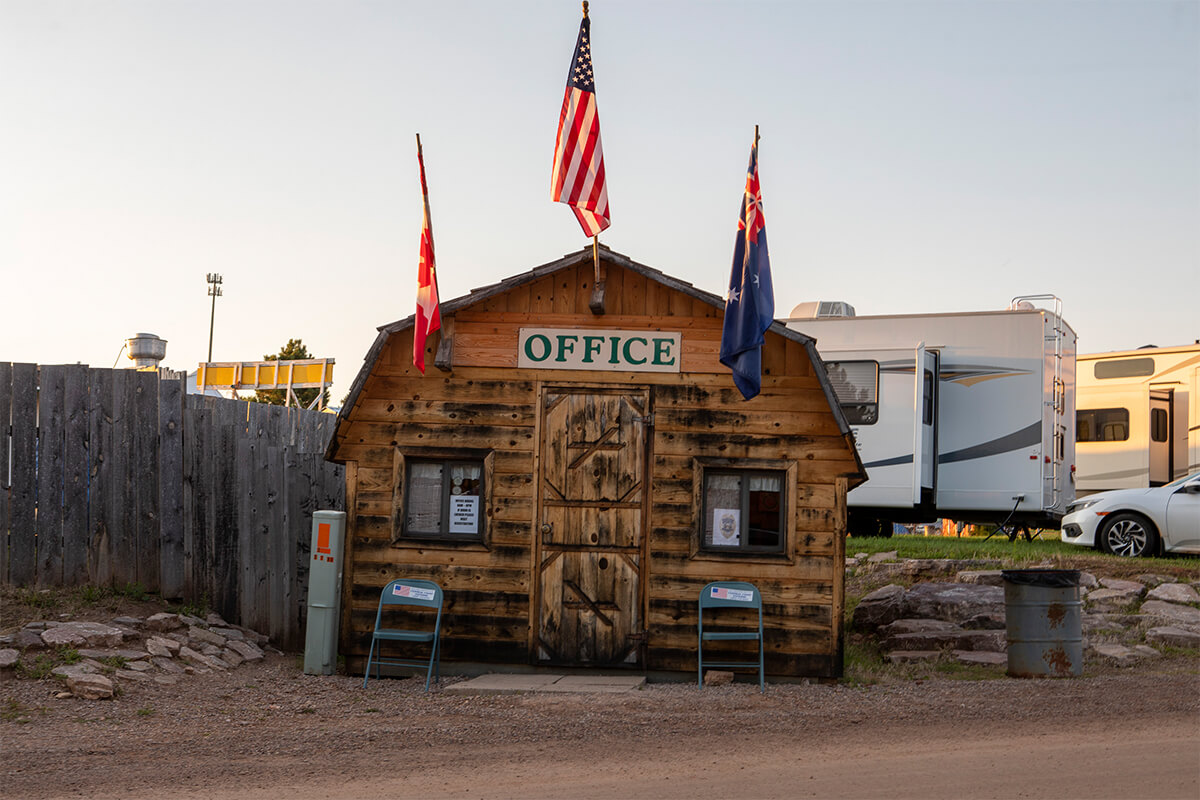 Security at the Sturgis Motorcycle Rally takes the worry out of your visit to Hog Heaven Campground. Our professional and friendly security staff understands the unique needs of the motorcycle clientele during the rally and will address all needs and concerns.
24-Hour Front Gate Registration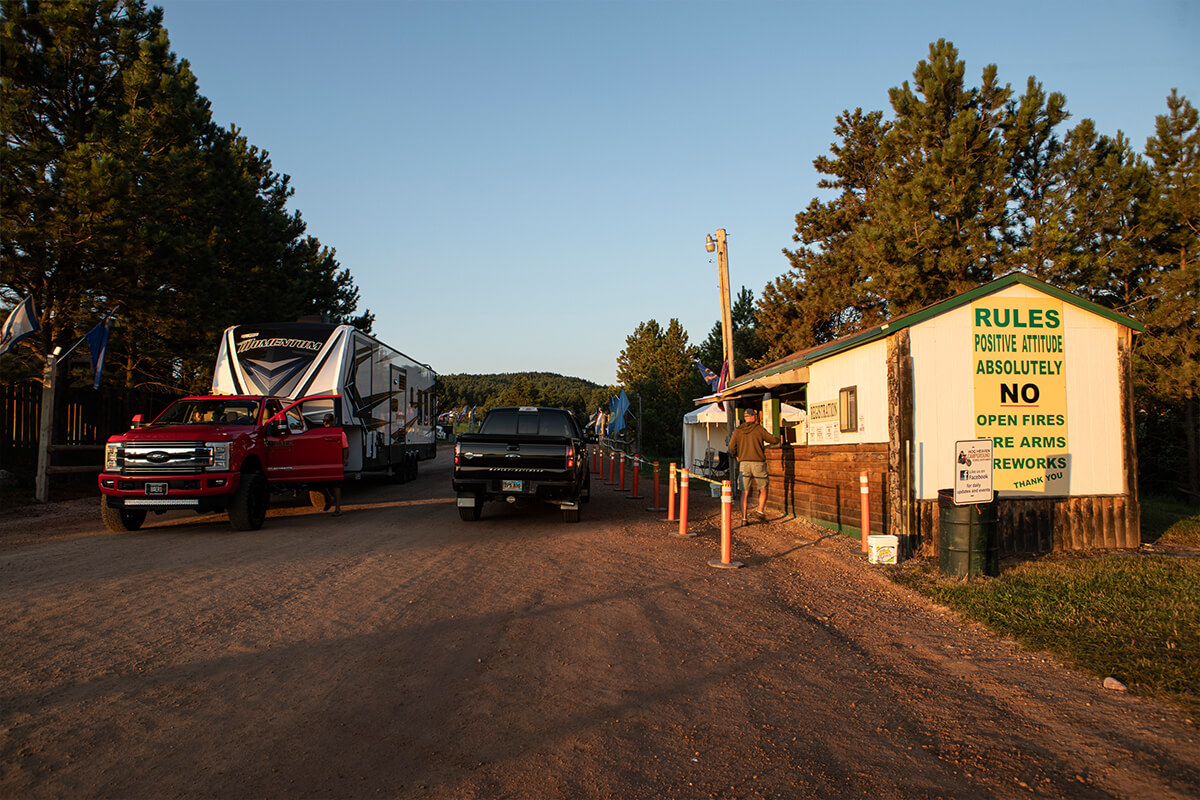 The front gate at Hog Heaven is staffed 24-hours a day during the Sturgis Motorcycle Rally to provide our guests security and convenience. Guests will receive a wristband, which they will be required to wear when they enter the grounds.
Shipping Your Gear Ahead
Hog Heaven Campground will accept United Parcel Service (UPS) shipments to its physical address allowing our guests to ship gear and supplies ahead of the Sturgis Motorcycle Rally.
NOTE: NO United States Postal Service packages are delivered to Hog Heaven, you must ship with UPS. We do not handle FedEx shipments, you must ship with UPS.
Shipping with UPS
You can ship to Hog Heaven Campground's physical address no earlier than Monday, July 29th. Hog Heaven staff won't be on the grounds prior to Monday, July 29, 2024.
Note, there is a $12 package handling fee to send your box back to your address.
Mail to:
Hog Heaven Campground
c/o "Your Name"
4000 Short Track Road
Sturgis, SD 57785
Convenience Store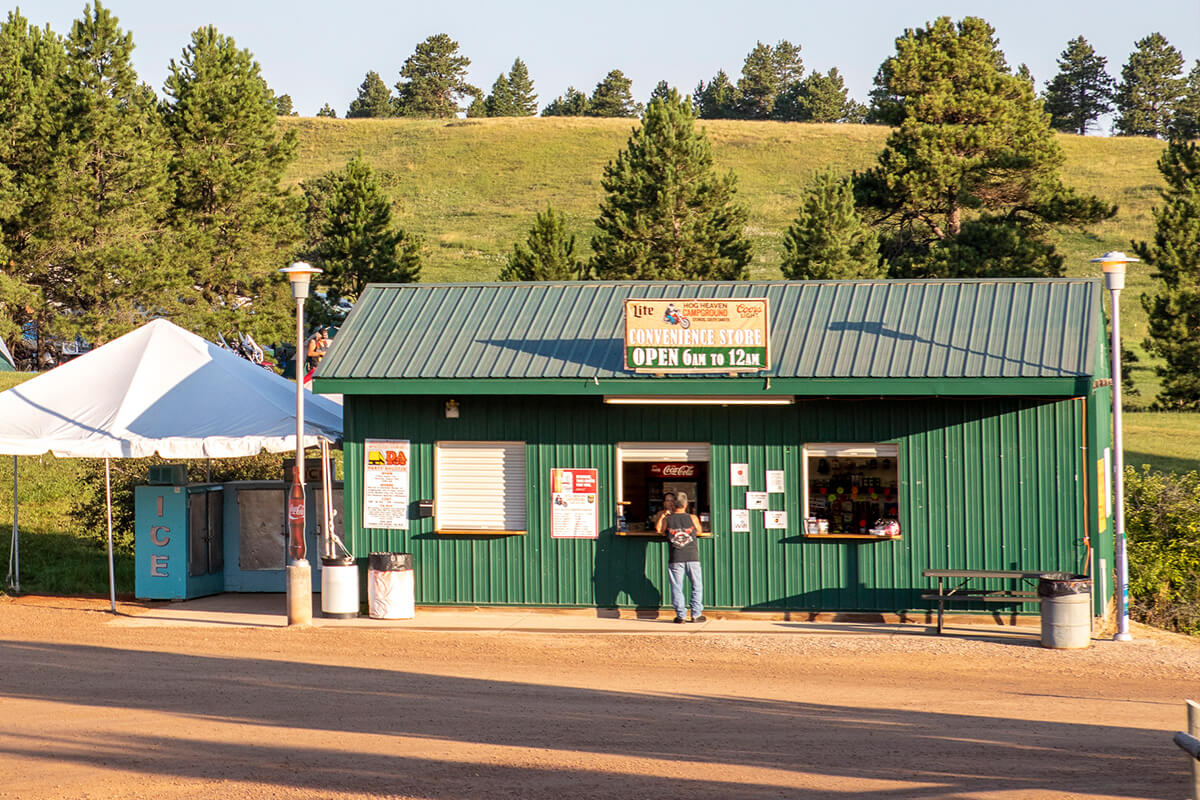 The Hog Heaven convenience store is open 6 a.m. to midnight and has several of the items you need while camping in Sturgis. Ice, beer, cigarettes, t-shirts, food items, newspapers, toiletries, and much more will be available daily. To get your day started right, stop by the convenience store in the morning for coffee and doughnuts.
Shower Houses
Centrally-located in the campground, our shower houses for men and women have hot water 24 hours a day. Each shower house has electric outlets, flushing facilities, and individual shower stalls. Staff cleans and maintains the shower houses on a daily basis.
Entertainment and Food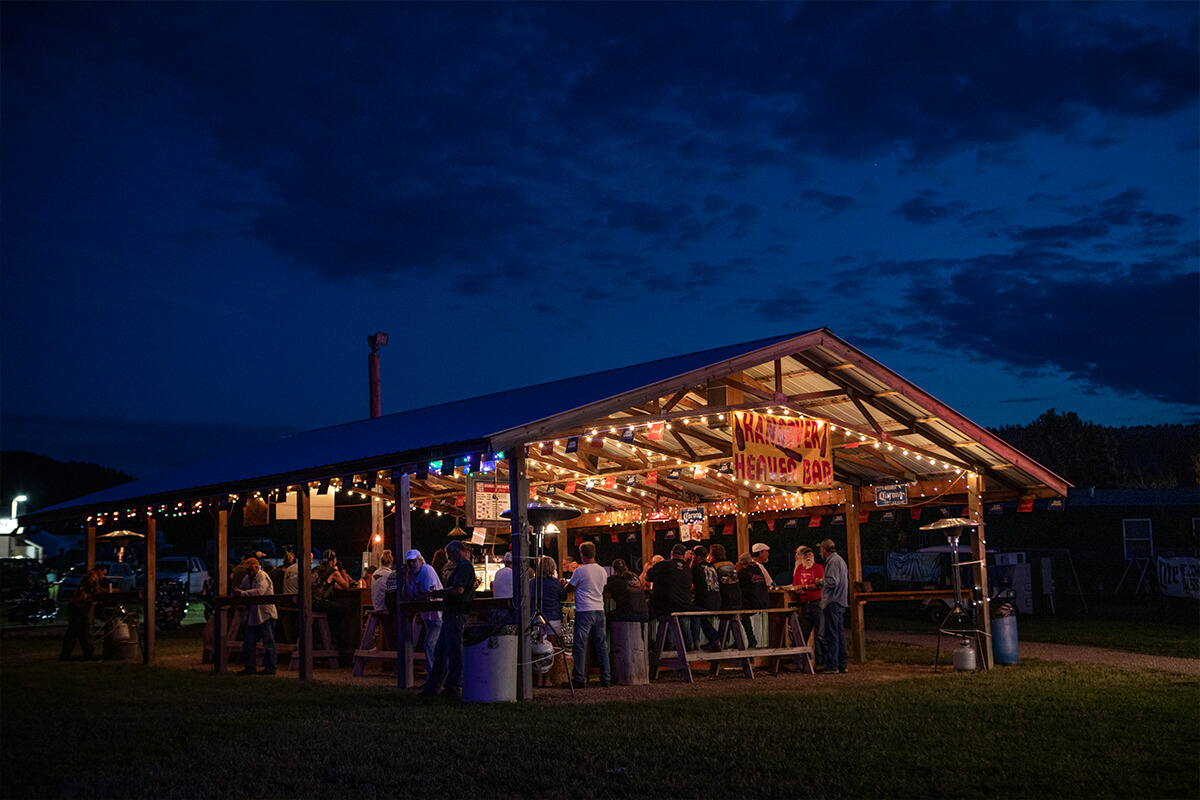 Friday to Friday during the Sturgis Motorcycle Rally, Hog Heaven Campground provides nightly entertainment. Hangover Heaven Bar has ice cold beer and many wine-based beverages available daily beginning at 10 a.m. and, for the evening festivities, fire pits and many excellent views of the band stage. The entertainment begins around 8:00 p.m. on the designated nights and bands will be announced in late July.

For your convenience, Hog Heaven Campground offers two on-site restaurants; Beau's Kickstand, and Beau's II, located near the green shower house. Beau has been in the food service industry for many years and is accustomed to creating unique and tasty dishes on the fly. He is excited to bring down home South Dakota favorites to Hog Heaven Campground, along with some cool variations to a new menu. Being a biker his entire life, he appreciates the biker lifestyle and looks forward to making new friends. One thing is sure; you won't be disappointed with the menu, and you won't go away hungry! Beau and his team offer breakfast, lunch, dinner, and snacks until approximately 1:00 a.m.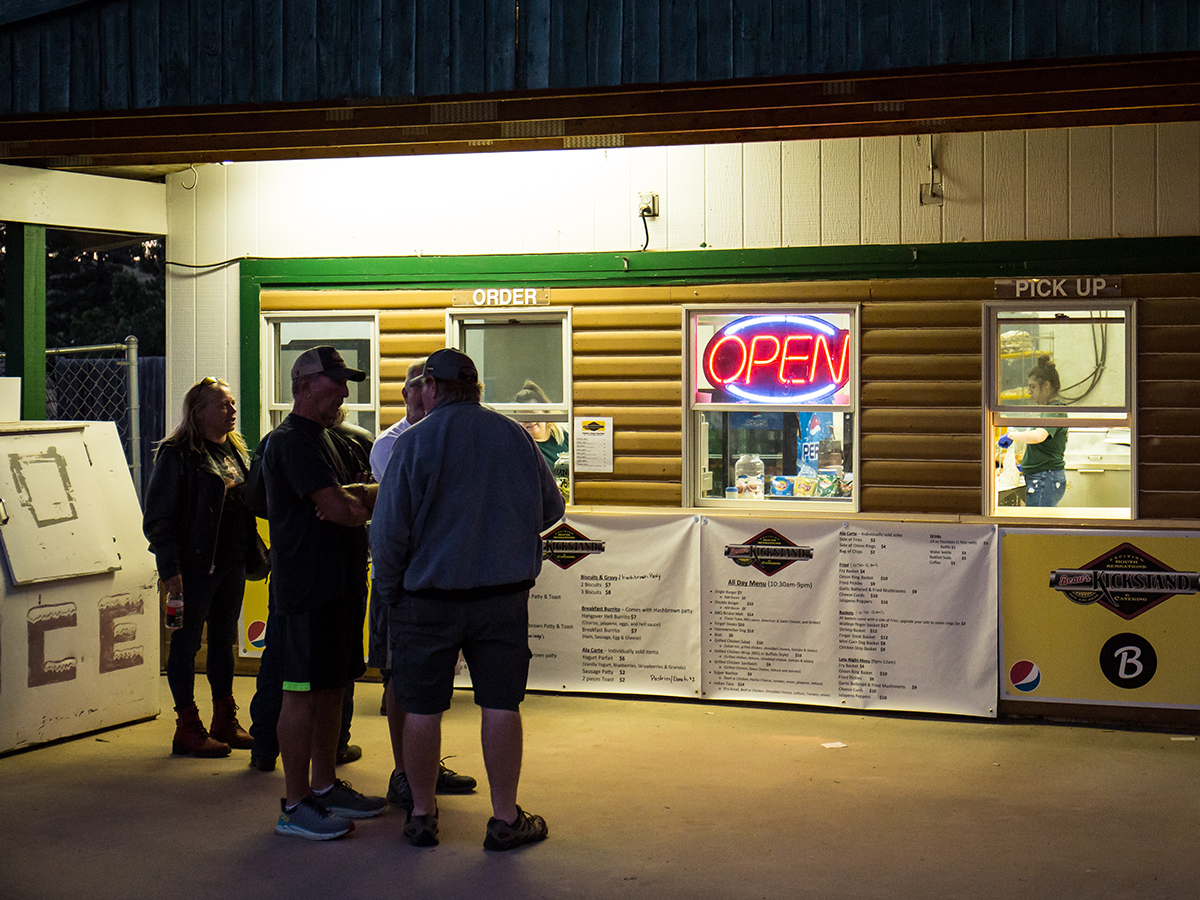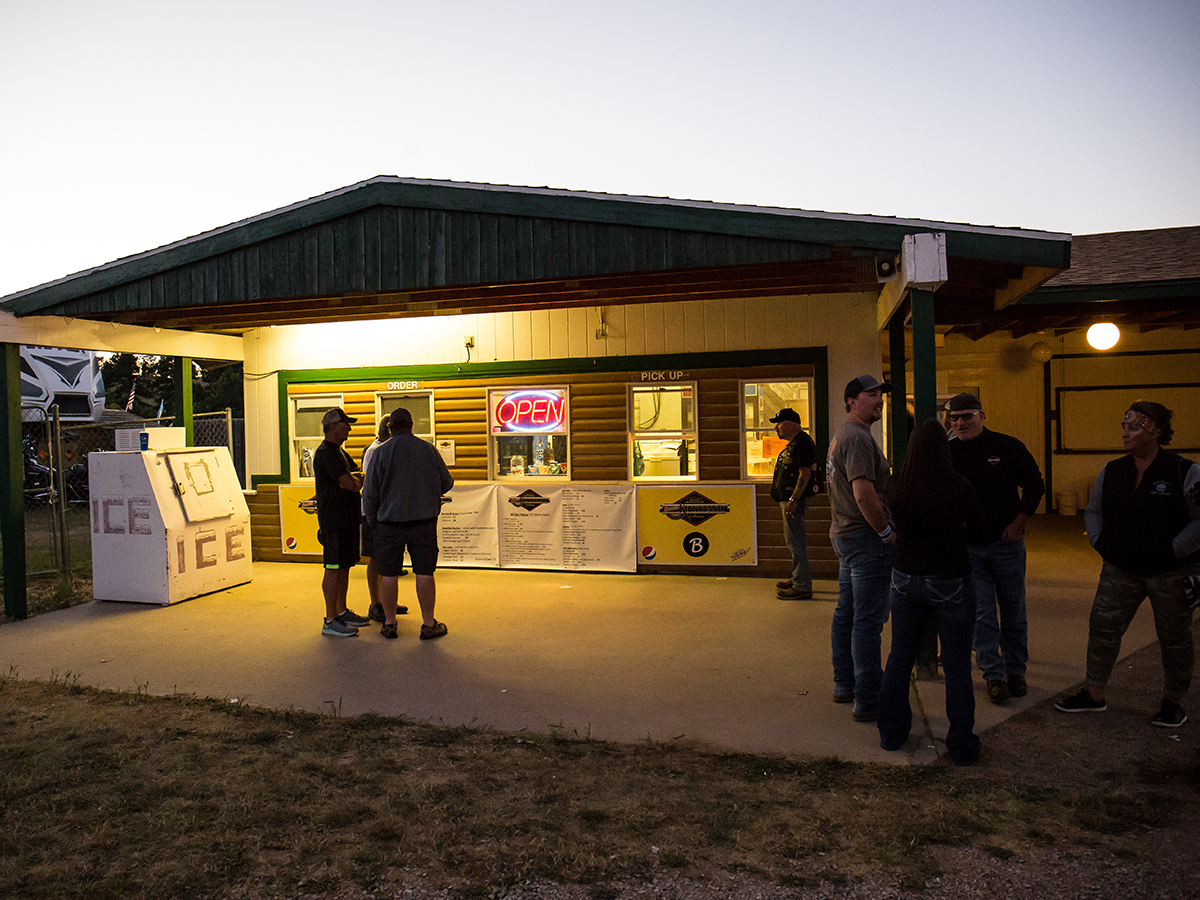 DaBus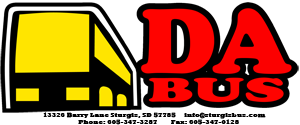 Beginning in 1999, DaBus has been shuttling Sturgis® Motorcycle Rally™ goers to and from campgrounds and a variety of Sturgis® Motorcycle Rally™ destinations each year. Hog Heaven Campground wants to ensure all guests have access to a safe and sober ride and highly recommend the shuttle service.
During the rally, DaBus will deliver your pre-paid wristband to Hog Heaven Campground ahead of time if you've indicated that you are staying with us. Once you arrive to Hog Heaven you can pick up your wristband at our Convenience Store. The schedule for DaBus is dependent on traffic and does not keep a set schedule during high-traffic times, but they do try to keep a 30-minute interval between stops to Hog Heaven.
While we strongly encourage guests to take advantage of the shuttle service, DaBus is a separate business from Hog Heaven Campground and is not owned by Hog Heaven.
---
For more information about the shuttle service, schedules, or wristbands, please check out DaBus